Pick & Mix Organic Perfume Discovery Set
Includes a gift card for $20 off your first full size perfume purchase.
7 x 2ml (0.67 fl oz) in a beautiful gift box. Our sample set includes seven perfumes of your choice with a generous 2ml sample in each atomiser. Each one has around twenty-five applications. 
Choose from:
Seeker: green gourmand
Freedom: soft green floral
Hope: violet-infused woods
Courage: floral oriental
Bohemia: amber gourmand 
Dreamer: fruity floral
Solitude: peppered balsamic woods
Slow Fire: smoked aromatic woods
Field: clean green woods
Rain: amber aquatic
Tides: clean salty aquatic
Organic sugar cane ethanol, 100% natural fragrance (natural and organic plant extracts), purified water. For full ingredient listing, please refer to individual full-sized product.
AU: $4.95 flat rate shipping.
USA/CANADA/NZ: from $14.95
For other international shipping rates, please click here. 
What our customers are saying...
Customer Reviews
I recommend this product
BEAUTIFUL SCENTS
I absolutely love the pick n mix collection. I had already purchased a few sample scents, but so wanted to smell the others and find one that my husband/son could take a smell of to see if they took a liking to any of them. Tides was a No.1 for both myself and son, hubby yet to smell collection. Honestly they are all gorgeous fragrances and I personally would wear any of them. Highly recommended.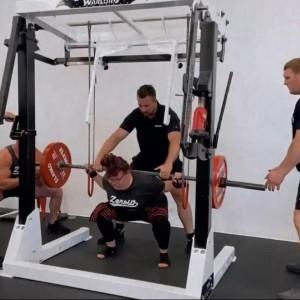 SH
03/08/2023
Susan H.

Australia
So
I loved how I could try one each day. I bought this set so that so could find my next favourite…trouble is, I LOVE THEM ALL!!
31/07/2023
Michelle S.

Australia
I recommend this product
Great scents! but expensive...
I have loved trying each of the different scents, and finding my likes and dislikes. However, I do feel that these should be free samples given the sizes. Having found my favorites I am planning to buy at least one of these.
17/09/2022
Jodie M.

Australia
I recommend this product
Pick n Mix
Loved chosing sample scents after reading the perfumes they may be similar too! Absolutely love Courage - my face! Thankyou!!
16/09/2022
Lesley I.

Australia
I recommend this product
Pick & Mix Organic Perfume Discovery Set
Its Day 3 of working my way through Set of 7 perfumes, recommended to try 1 per day .... so far, it's interesting ... haven't yet found my exact favourite, but still 4 to go. The 3 I've tried have been as described, with allowance for individual expression on each person's skin.
HOW WE MAKE NATURAL FRAGRANCE SMELL SO GOOD
This is not aromatherapy; this is real perfume. Made from 100% natural plant-derived ingredients with technical perfumery know-how, and a palette of over 400 natural ingredients. Now you don't have to compromise your health for the luxurious perfume you love to wear.
READ MORE
NOTHING TO HIDE
We developed Nothing to Hide™ as a standard by which all of our products are created. It is your guarantee that all of our products:
Are fully transparent, listing every single ingredient used
Are 100% free from synthetics and harmful ingredients
Contain only 100% natural, plant-derived ingredients
What you see on our label is 100% of what's inside the bottle.
We have nothing to hide. And we don't think you should expect anything less.
READ MORE