MELBOURNE: Natural Perfume Masterclass - Perfume Principles
A 3.5 hour class taught by One Seed perfumer, Liz Cook.
This class will teach you the basics of natural perfumery and blending.
You will go home with an 9ml perfume of your own design, a booklet with tips and tricks and worksheets, and the skills to start experimenting with your own blends.
A take home-kit is available for an extra $49, which includes 9x10ml plant essences (pre-tinctured for ease of use) - enough to create several more bottles of your own fragrance at home.
Topics covered include:
natural vs synthetic scent
perfume classification
how to smell
dry down studies
creation methods
and more.
For cancellation policy, please click here. 
Class location: Rotson Studios, Level 2, 105 Victoria St, Fitzroy
What our customers are saying...
Customer Reviews
04/05/2021
zya k.

Australia
Perfume Masterclass Melbourne
Such a wonderful experience! I was engaged as soon as I entered the space which was inviting and intriguing with a table full of beautiful bottles of scent to experiment and learn with... and then greated by Liz who was warm, open and a wealth of knowledge. The workshop was packed with information as well as hands on/nose smelling time and creation. Thank you so much again Liz I really loved it and looking forward to creating my own scent stories.
Fantastic experience
What a fantastic way to spend the morning learning about the artistry and science involved in perfume making as well as a behind the scenes look at the industry itself. I really loved founder Liz Cook's genuine passion, knowledge and warm demeanour during the entire sessions. She really sets the scene and encourages you to tap into your creativity and get the most out of the sessions. Our host One Fine Secret also set up a wonderful atmosphere with lots of lovely treats for us to enjoy. I walked away buzzing with knowledge, excitement, a bag full of goodies and my own perfume which actually didn't smell half bad! Thank you to the team at One Seed for a perfectly curated event, I highly recommend attending the masterclass as it is fully worth the investment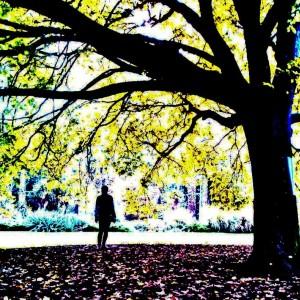 ST
24/11/2017
Suzanne T.
So much fun ~ Liz is just gorgeous and a wealth of knowledge so we got some great tips and insight as well as hands on experience layering scent and practicing techniques. It's enough time to get your feet wet and come away feeling quite accomplished with your own personalised scent as well.
The science behind fragrance and mood
Natural perfumes do a lot more than just help you smell amazing and avoid toxins  - they are actually contributing to your sense of wellbeing.  Plant-derived essential oils have been...
Read more